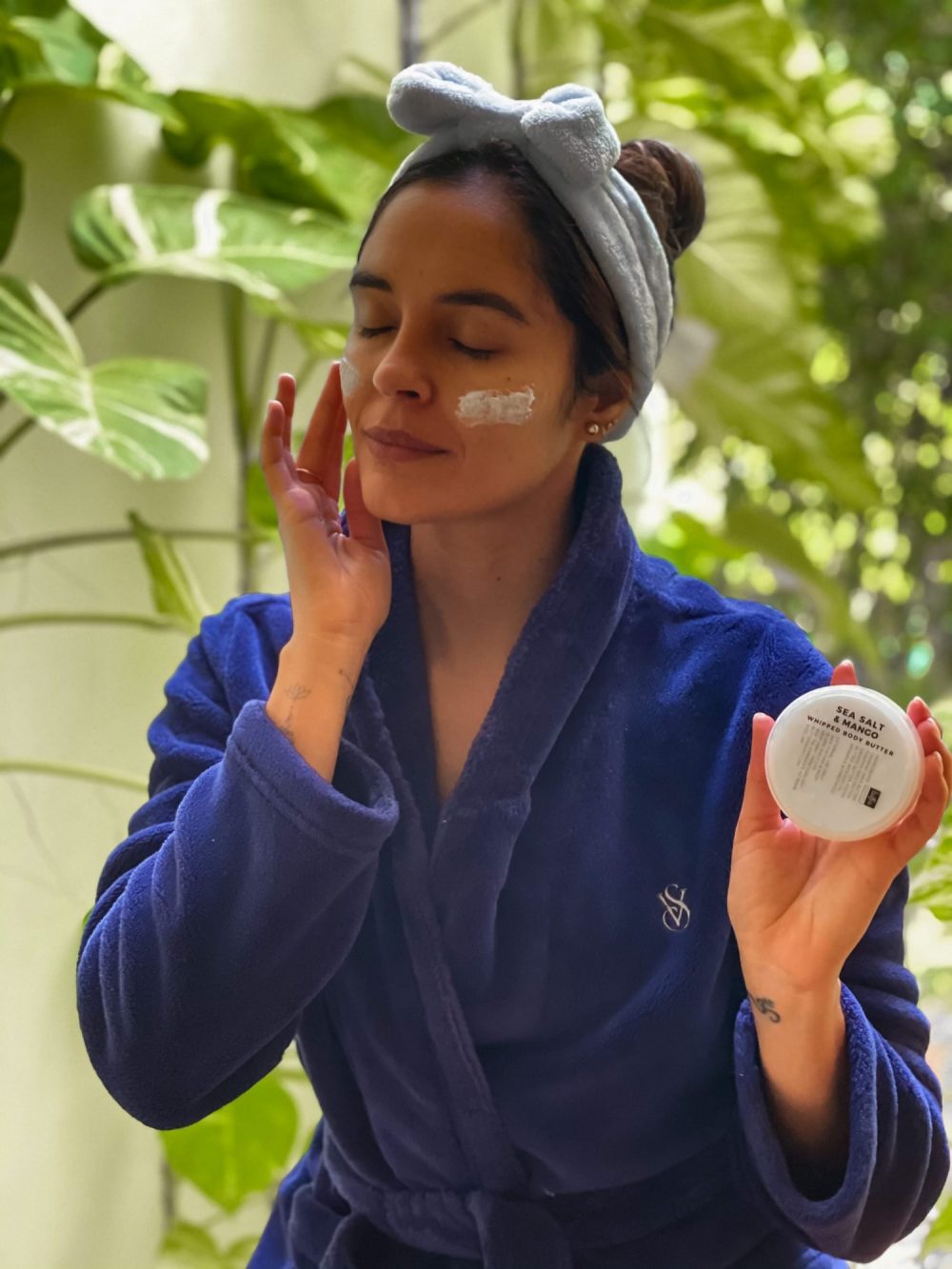 A Guide for Self-Care: Tips on How to Start
Self-care is becoming very popular with trends on Social Media like #selfcaresaturday or #selfcaresunday, but are you taking care of yourself the right way? What are you doing for self-care? These are the questions you should be asking yourself.
Let me share with you some of my routines for self-care and tips on how you can start.
Skin Self-Love
The following is my routine every day when I wake up.
I also try to get facials once a month from this amazing girl Skin Therapy and Makeup . Follow her if you live in La Romana and/or Santo Domingo. The number of times for you to get facials and different kind of skin treatments will depend on the type of skin you have, so I recommend you to talk to a specialist like her.
Hair Care Self-Love:
My hair has gone through a lot of chemical processes, so 8 months ago I decided to change my products to more organic and vegan brands. It has been the best decision I have made because my hair has made a great transformation since then.
The brand I use is Monat. They are naturally based, vegan, and cruelty-free. They are a bit pricey, but a small amount goes a long way. I still have the same shampoo since my first purchase, just to let you know that you don't need to use it too much. I invite you to opt for options more vegan that don't contain those harmful chemicals
Body Self-Love:
I recently started using this brand called Butter Depot and I'm very much in love with them. Their products are also cruelty-free and paraben-free. I really like it's texture, it has this buttery texture which makes your skin so smooth. I use their soap every day and their body lotion every night before going to bed.
Those are basically my self-care routine for skin, body, and hair. You may ask why I opted to use vegan products? Simply, one day I got tired of using products that contain harmful ingredients full of chemicals which in the long run will do more damage to my skin than improve it.
These products have been working marvelously for me and I have seen an incredible change in my skin and hair. If your open to change your normal products to more organic/vegan products I recommend you try these brands.
We all need that "me-time" to pamper ourselves from time to time, but there are more ways you can also take care of yourself. I'm talking about activities such as meditation, journaling and exercising.
Meditation:
There's no perfect way to meditate, you do what makes you feel relaxed. Can either be seated or laying down (I do both, depending how I feel that moment) and I play my guided meditation. I use Alomoves, but there are other apps such as, Calm, Headspace, One giant mind, just to name a few.
Meditation is where you allow yourself to let go, to be quiet and still. This is how you practice self-care through Yoga. I urge you to take at least 5 minutes every day and meditate.
Journaling:
Start writing your thoughts in a notebook, when you wake up or in the evening. Don't make it complicated, just as simple as writing down how your feeling, what are you grateful for and how your day went. Once you get the hang of it then you can write more like setting your intentions, your goals, etc… This will help you with working on yourself (internal work).
Exercise:
It is proven that any physical activity is very important to keep our mind and body healthy. Find an activity, it can be anything like Zumba, Pilates, gym or running, anything that will make you feel good and energized and commit to it. Also, don't forget to have a balanced and healthy diet (what you intake is very important too).
Conclusion:
Those were my routines and tips on how you can start taking care of yourself. Find what works for you and make that step to a healthier lifestyle. Eventually, as you integrate them more often into your daily routine, the easier it will become.
Begin to practice self-care, it is so important for your health and for the happiness it will bring to your life.
Create Good Karma