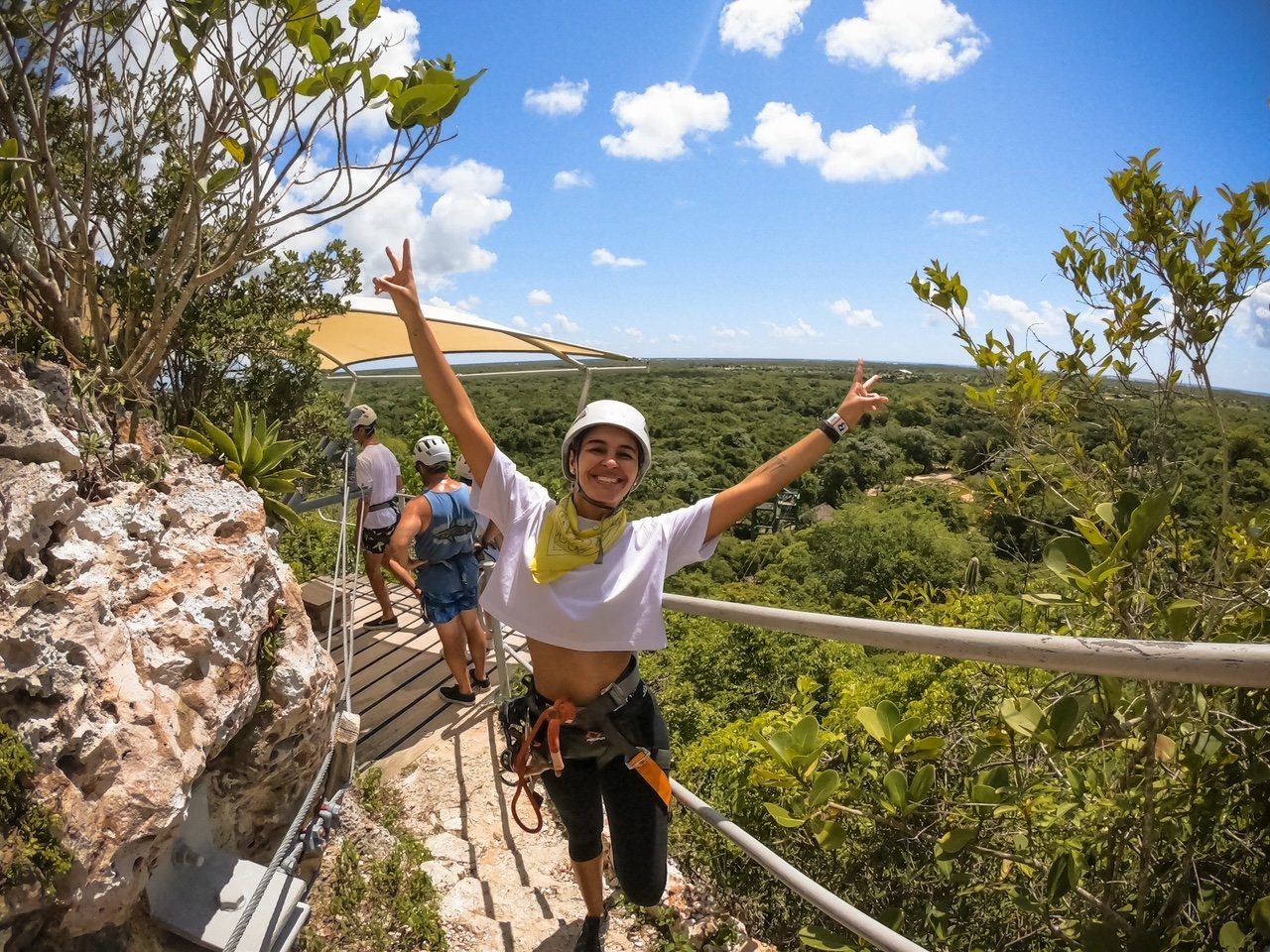 What to do in Punta Cana: Scape Park
Have you been in Punta Cana and found yourself wanting to get out of your hotel and go on an adventure? Well, let me tell you there is more to do than staying just inside the resorts.
What to do in Punta Cana? There's a park called Scape Park located inside Cap Cana, Punta Cana.
What is Scape Park? This park offers zip lines, ancient caverns, underground caves, water zip lines and even water hammocks.
How to get there:
If you're staying at a resort you can ask the front desk to make reservations and they can arrange the transportation.
Staying at an airbnb or just going for the day you can go towards Cap Cana and once there you will have to go to the reception and register before entering the complex. Take your ID as they will ask for it. You pay once you arrive at the park
Once inside you just have to follow the signs, it is not hard to get there but you can use google maps or waze just in case.
Packages:

Zip Lines (7 cables approx 50mins )
Hoyo Azul (natural cenote)
Blue Falls (zip lines and water hammocks)
Cave Swim (underground spring)
Iguabonita Cave (currently closed)
Not included- food and beverages. There is a restaurant inside the park, and there are also many other option in the area of Punta Cana and/or Cap Cana.
Prices:
Full Admission General Adults 129 USD. Children 6-12 years old 69 USD
Dominicans Full Admission 50 USD. Children 6-12 years old 25 USD
There are more packages which you can find out on their website scapepark
What to take:
Comfortable clothes (bring a change of clothes for later as you will get wet)
Tennis shoes (you can take sandals for afterwards)
Swimsuit (a must because there are different pools to go inside)
Towels
Mosquito Repellent and Sunscreen
Hand Sanitizer
Bottle of water
Backpack (note- you must leave all big bags before taking the zip lines). I would recommend to take a fanny pack as put your valuable and any tech equipment to take photos inside.
Note- there are lockers available (if you have your own lock, take it otherwise you will have to buy one as there are not many).
General Information:
Comply with the measures and protocols against COVID-19
Listen to the park staff regarding the rules
There are parking and bathrooms inside the park
There are staff taking photos but if you don't want you can just say no to them
Conclusion
This park is super fun to go at least once with your family and/or friends. It takes a full day to explore everything and if you want to go to the beach you can also do that. It is not far away from the park.
There's also an artificial lake inside Cap Cana called Lago Azul which is something I recommend to visit if your in the area. There are kayaks and different water sports you can do for free. There's also Food Trucks but they open after 3pm.
Note- you can only visit this lake if you are staying in Cap Cana or you get invited by a resident.
Below a video of this fun day I had at the park;