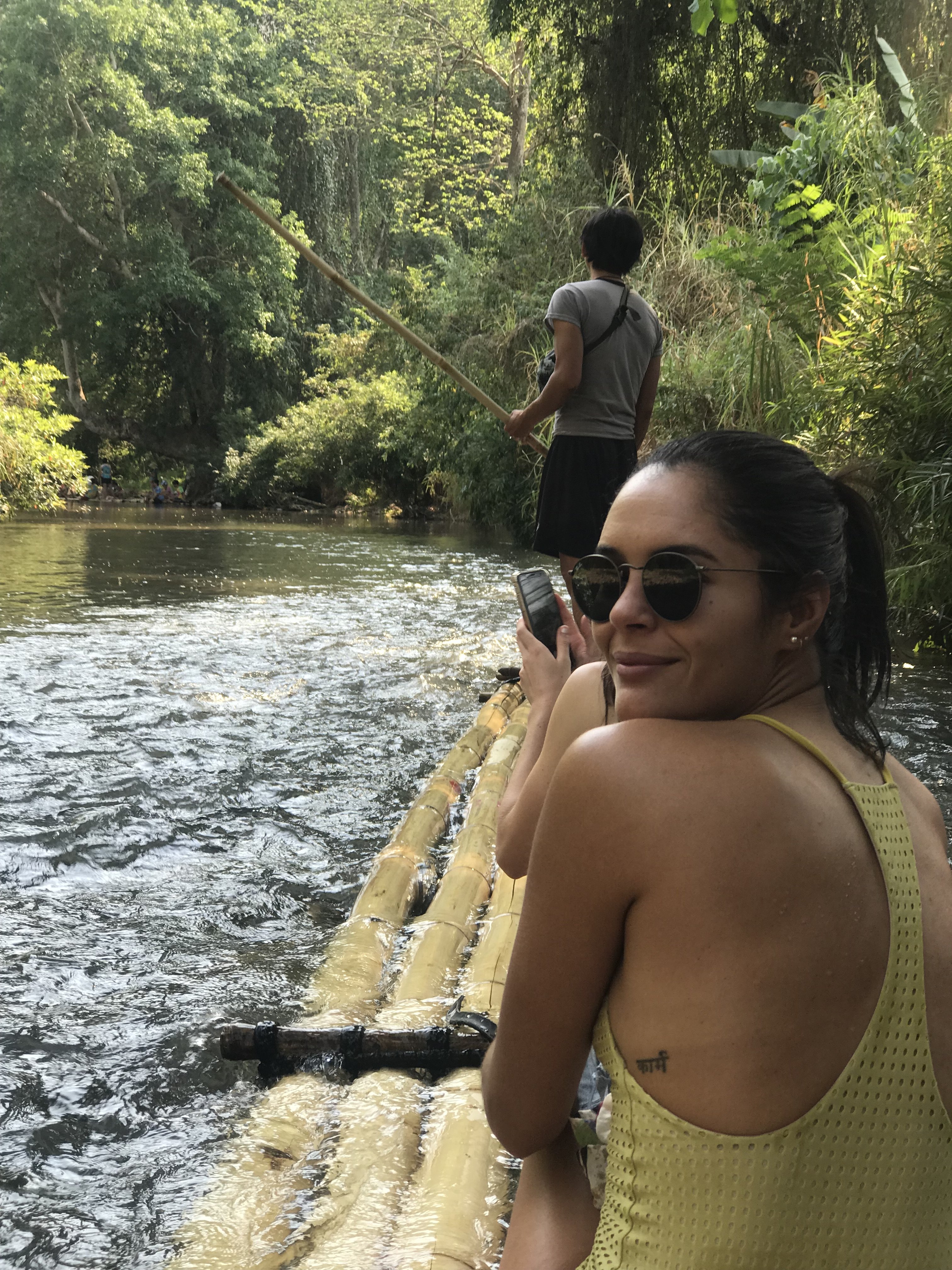 My 2 days Itinerary to Chiang Mai as a Solo Traveler
My 2 days in Chaing Mai as a Solo Traveler. Let's start by saying it was the longest flight I have ever taken. Why? I left Dominican Republic on a Friday night and arrived in Chiang Mai on a Monday.
I flew into Chiang Mai straight after I landed in Bangkok (rookie mistake), because I was already flying for 20 hours. This was not counting the layovers. Had no time to rest adn as a result I ended flying for 24 hours in total (because of the time difference) but honestly it felt like 40 hours. I should have stayed in Bangkok as my first stop and then go to Chiang Mai but now I know for next time. Advice- think about your route twice.
Flight from Bangkok to Chiang Mai (two way) with Thai Vietjet Air 56.95 USD
Chiang Mai
Is the second largest province in mountainous northern Thailand. I arrived during Thailand's festivities called Songkran. Songkran is the Thai New Year's National Holiday. It was celebrated this year on April13th. Although Thailand's New Year is officially celebrated on January 1st, Songkran was the official New Year until 1988. It is known for its water festival. Everybody splashes water to each other. Reason? By doing this, they purify and wash away one's sins and bad luck.
Where to Stay
I booked an eco lodge through www.airbnb.com called The Chai Lai Orchid
They responded very quickly to all my inquiries and arranged a taxi for me from the airport to the lodge. If you do request a taxi please ask for Neung, he was GREAT, such an amazing guy and tell him Gisselle from Dominican Republic says HI!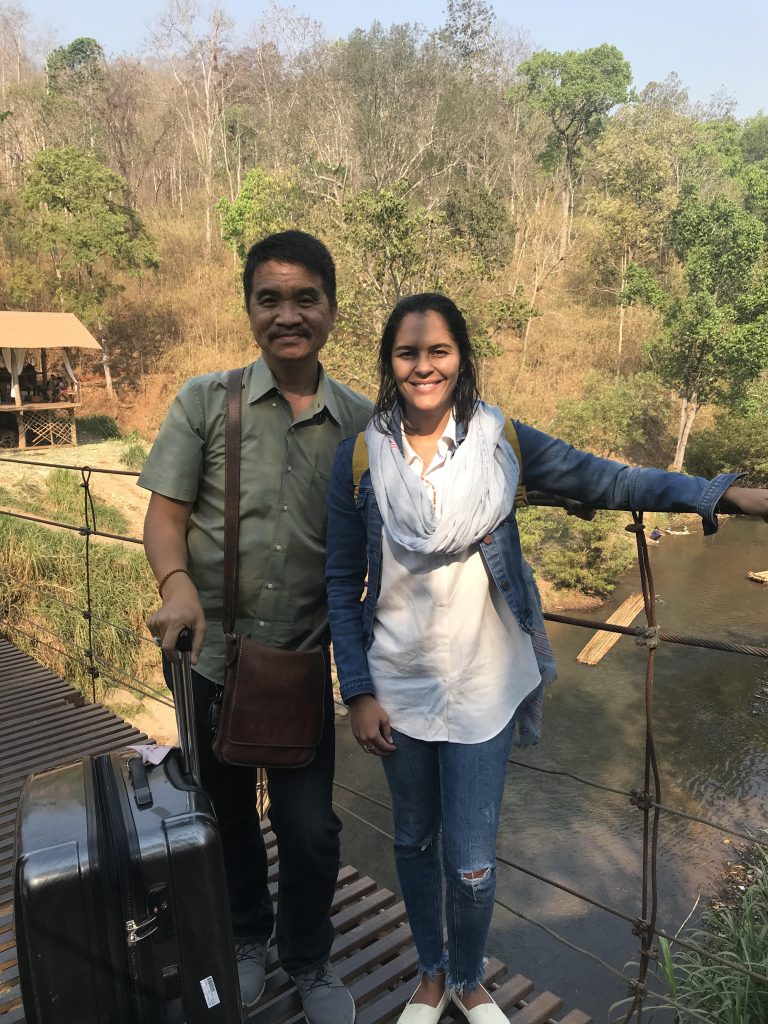 The Lodge
Chai Lai Orchid is located 1 hour away from the city. This lodge is surrounded by tropical green forest with a river passing underneath.
I was in awe from the moment and stepped out of the taxi. The first thing I noticed was a long bridge that you had to cross and I started spotting elephants roaming freely from far away. I'm sure I was gleaming with excitement. It was unbelievable. That moment just made me forget about my 24 hour odyssey and let me tell you that because of my high andreline rushing through I did not experience any jetlag- how crazy is that?!
This is the only lodge where you can live with elephants in a sustainable way. Just amazing!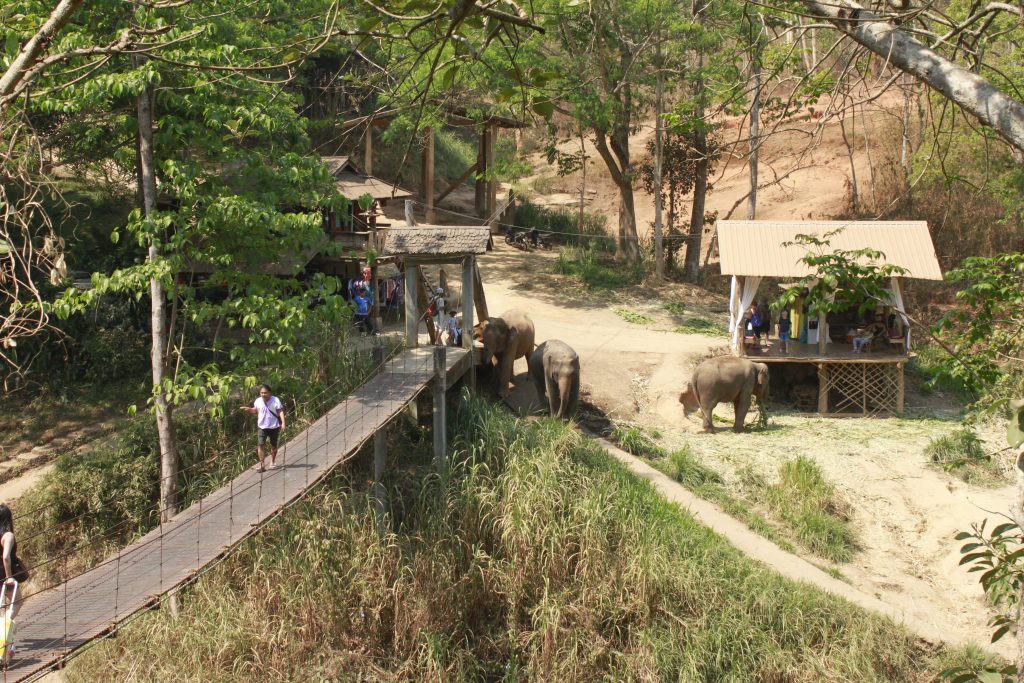 About the Lodge
It has 2 restaurants where you can eat and pay at the end of your stay. The food was ncredible and the cocktails mouth-watering delicious. There;s Elephant Happy Hours everyday at 4pm, which means you can buy fruits and feed them.
Rooms are all decorated with sustainable materials such as bamboo. Bathrooms are outdoor- even better as you get to shower to the sound of nature. They have different room options so make sure to read all of them before deciding which one to pick. There's an option where you can request Elephant Room Service, basically the elephant comes up to your room and you feed them straight from your terrace. How cool is that!
Activities
They offer several eco-friendly tours and activities which you can either book through airbnb or  at the front desk.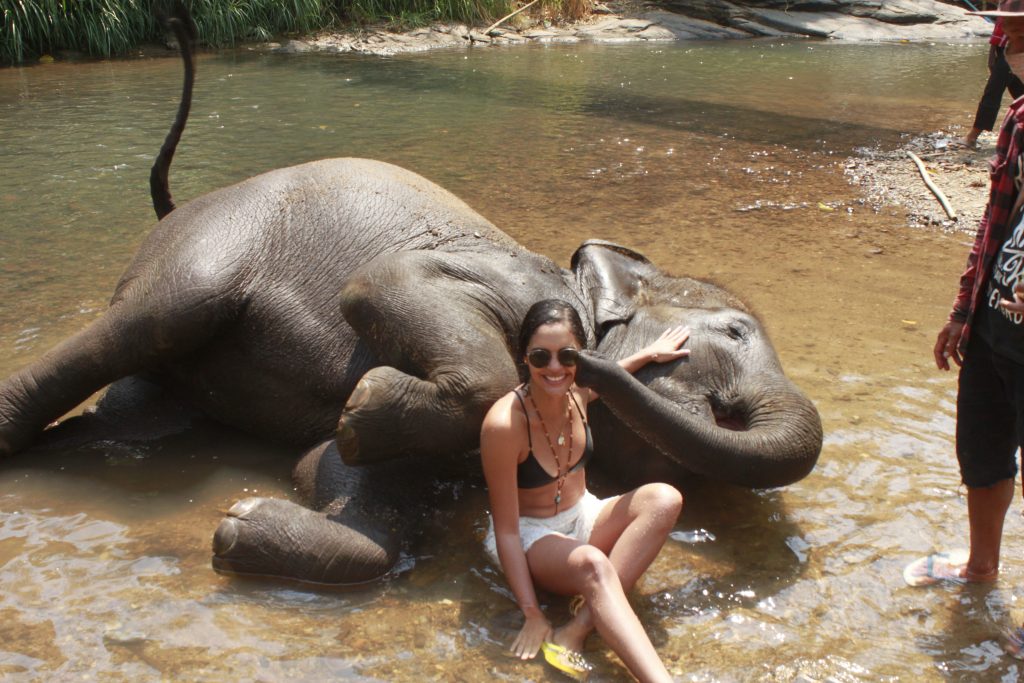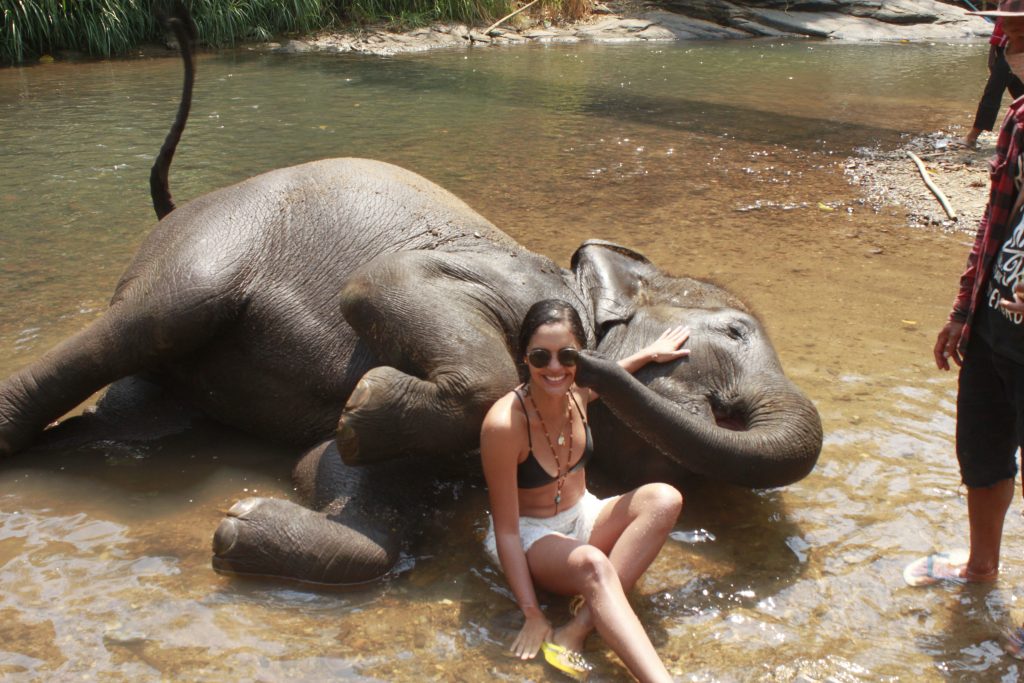 I shared the 'Elephant caretaker experience' tour with two other girls I met at the lodge. We got to bathe baby elephants, give them food and stay with them for awhile. It was the best day of my life. Certainly it was a once in a lifetime experience, especially when you get to be with them in sustainable way where they don't get harm or mistreated.
Creating awareness
What I liked about this lodge apart from being Eco-friendly, having elephants roam freely, using sustainable materials for everything; was the fact they support Women's right by providing housing, education and employement to young women. Their staff are all women and they even have small shop where they sell handmade clothing and souvenirs which all proceeds go to their non-profit organization. Daughters Rising. You can read more about this organization on their website https://www.chailaiorchid.com/what-we-do this is something that really stuck with me because they are giving back to the community.
In addition, I really like something I read while going through their site and it was the following quote;
Eco-Travel is not only about your carbon footprint ; it is also about the people
When traveling we sometimes forget about how locals live. We are so anxious of getting to know places that we don't spend time and get to know the locals more deeply. This said, we should all remember- to absord as much as possible from a place including with the locals and getting to know their daily life.
I had the most amazing time staying at this lodge. I definitely recommend you to book them and if you do please use the below link as a referral;
Chai Lai Orchid (2 nights) Riverside Room. Breakfast included 80 USD
Tip:
Try to stay for at least 5 days in order to explore more of the province.
Travel light. As you saw I was traveling with a suitcase which was NOT the smartest idea. Next time I am backpacking all the way
Take some sunscreen
Hiking shoes
Conclusion
Remember to travel and give back in any way, even if it means buying any souvenirs from a local.
Highlights from my trip to Chiang Mai:
"Create Good Karma"