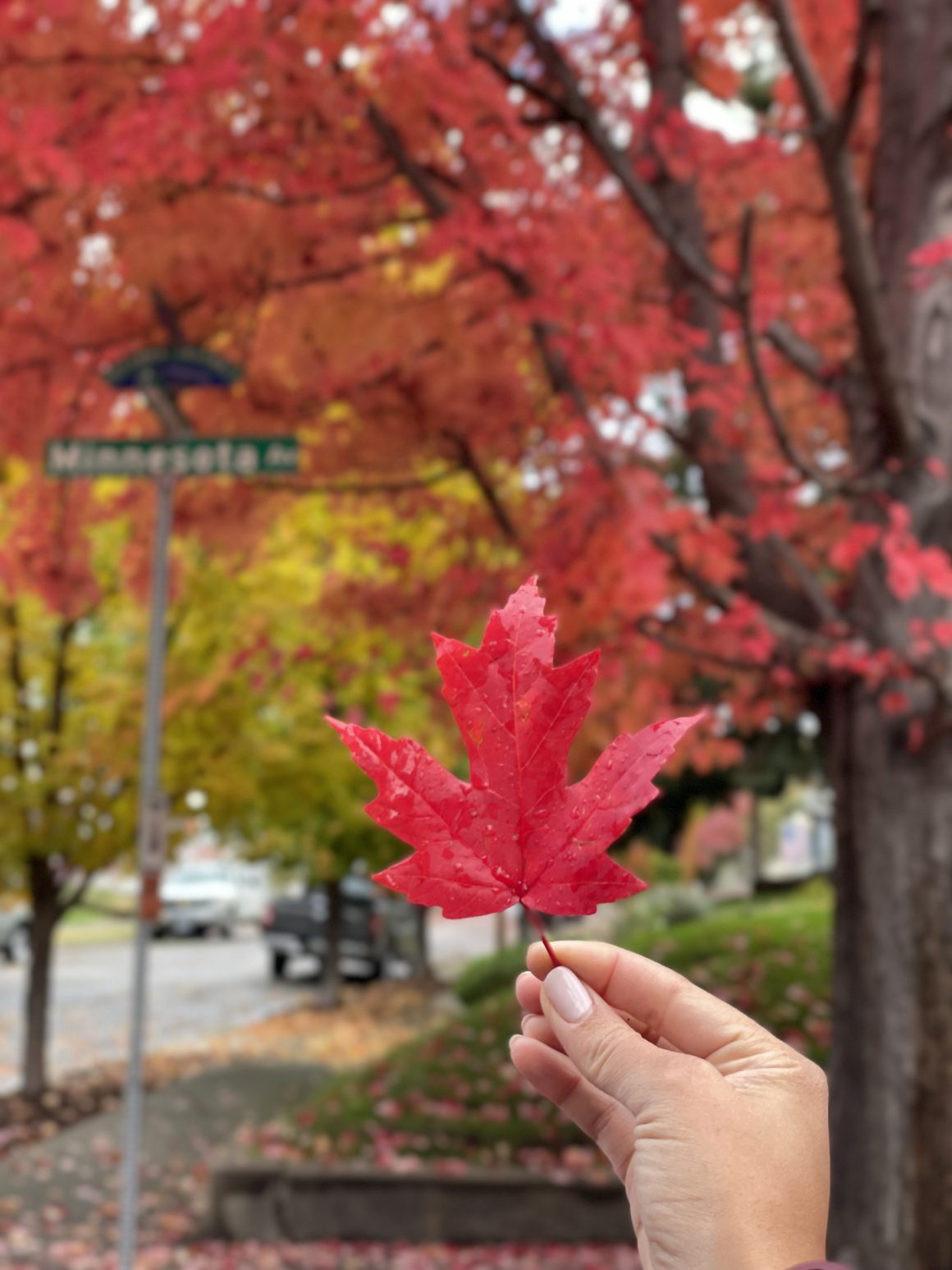 Oregon, located on the West Coast of United States is home to some of the most beautiful state parks, mountains, lakes, and waterfalls. It was my first time visiting during late fall with my boyfriend and I loved it. Fall in the Northwest is absolutely gorgeous because you get to see the autumn foliage. In this post, I am sharing 4 bucket list-worthy outdoor things to do during fall in Oregon.
There are so many places to explore and things to do here that we did not have enough time to do it all. Therefore this post is based solely on my personal experience of what I did during my 10 day trip.
As far as when to visit, you can either visit during summer or fall. I was told summer is quite nice because you get to do many water activities, like jump into lakes, go to the beach, visit waterfalls, and also fishing. During fall you also get to do many outdoor activities such as hiking, exploring nearby towns, plus you get to see the many orange hues of autumn which is magnificent.
Where to Stay in Oregon
As this trip was mainly to visit family we flew into the town of Medford, in the southern part of Oregon. We stayed at Lady Geneva which is a historic Bed and Breakfast built in 1914, and it is breathtakingly charming. Close to downtown and only 20mins away from Ashland and Jacksonville, which are also two popular areas to visit. I highly recommend staying at Lady Geneva because of how welcoming the hosts are and it's closeness to many places. Breakfast included
What to do in Oregon

1. Wine Tasting
Wine tasting in Oregon is a big must! The state is a world-class wine producer with 18 approved wine growing regions and more than 900 vineyards.
Sadly, the day we went wine tasting it started to rain right after we arrived to the first winery, thus we only got to visit just one, but I cannot complain with our first option. We visited Irvin and Roberts Vineyard, located in Rogue Valley, Ashland. It is a family winery and it has one of the most breathtaking views I have ever seen, plus they practice sustainable farming. Reservations are required because it gets pretty busy. The wine was good and the vineyard itself was gorgeous.
Hours: Thursday to Monday 12-6pm
2. Visit Ashland
Located in Jackson county, a 20mins drive from Medford. There are plenty of bars, restaurants, coffee shops and parks in this town. One of the main attractions we visited was the Japanese Garden.
The Japanese Garden is in Lithia Park. It has been designed to inspire calm and tranquility. A very beautiful garden and worth the visit after taking a stroll through Lithia Park. Free Admission
Where to eat: We ate at Skout Taphouse and the food was delicious. Highly recommended.
3. Crater Lake National Park
Crater Lake is also another must, you cannot miss exploring this majestic National Park. The lake lies inside a caldera which was formed by a major volcanic eruption 7,700 years ago. Crater Lake is located in south-central Oregon, just an 1hr and 40mins drive away from Medford.
I was in awe of how picturesque this place is, specially now in November when its covered in snow. During winter time you can only enter through the south rim but during summer you can either enter through the north or west rim.
Winter time activities; cross-country skiing, snow mobile and just walk around while appreciating the beauty of the park.
Fun Fact: It's the deepest lake in the United States and during the winter time crater lake usually receives around 43 feet of snow.
I recommend you to visit their website in order to get the latest information regarding the weather there, what to do and what to see; Crater Lake
Fee: $20 usd p/vehicle (winter)
$30 usd p/vehicle (summer)
Where to eat: Either on your way to Crater Laker or on your way back you have to stop at Beckies dining. The food was amazing and the service top 10.
4. Roadtrip to The Redwood Forrest National Park
Head south to the town of Crescent City (approximately 2 hours drive) and you will find yourself in the state of California. Redwood National Park is home to the tallest trees in the world. I recommend staying one day at Crescent city, explore the town and then head to the park the next day.
Where to stay in Crescent City: We stayed at Redwood Cabin tucked into the forrest and only 10 minutes away from Jedediah Smith Redwood State Park, which is where we went hiking.
Features: 2 bedroom + sleeping loft, Kitchen, Hot tub, BBQ, Outdoor fire pit and indoor fireplace. Very cozy, clean and perfect place for short stays. Highly recommended.
What to do in Crescent City- go explore the city, the Bay Area and Battery Point Lighthouse; a historical landmark which is active and serves as a private aid to navigation.
Visits to the Battery Point Lighthouse and island are only possible at low tide. I recommend to visit late afternoon in order to catch the sunset at the lighthouse. No Fee
Jedediah Smith Redwood State Park: the park is densely forested with huge ancient trees and a beautiful river. You can go in car and park and there's also campsite area if you wish to go in an RV.
Fee: Parking 8 usd
Seniors 7 usd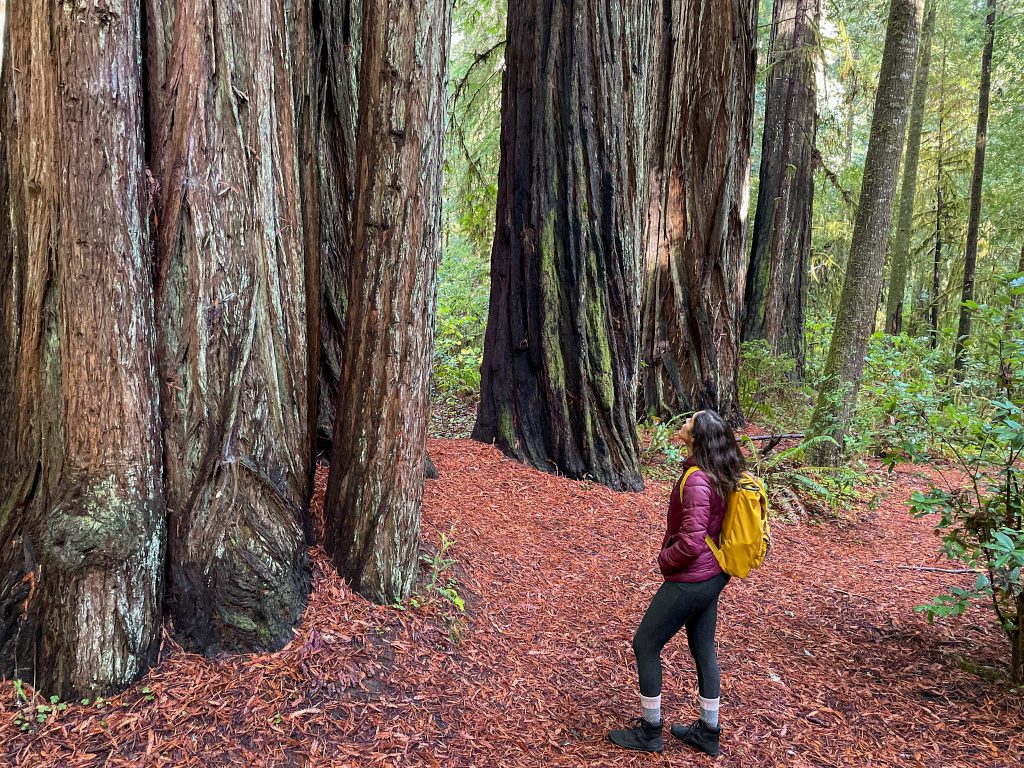 Outwear
You will want to consider a few things when packing for Oregon as it gets very cold.
Rain Jacket (it tends to rain during November)
Insulate Jacket (great for hiking, roadtrips and everyday use)
Layers (thermal base layers, leggings, pants and fleece)
Shoes- snow shoes, hiking shoes and casual boots
Water bottle (essential in order to stay hydrated specially during winter)
I hope this Oregon tips helps you start planning your next trip!