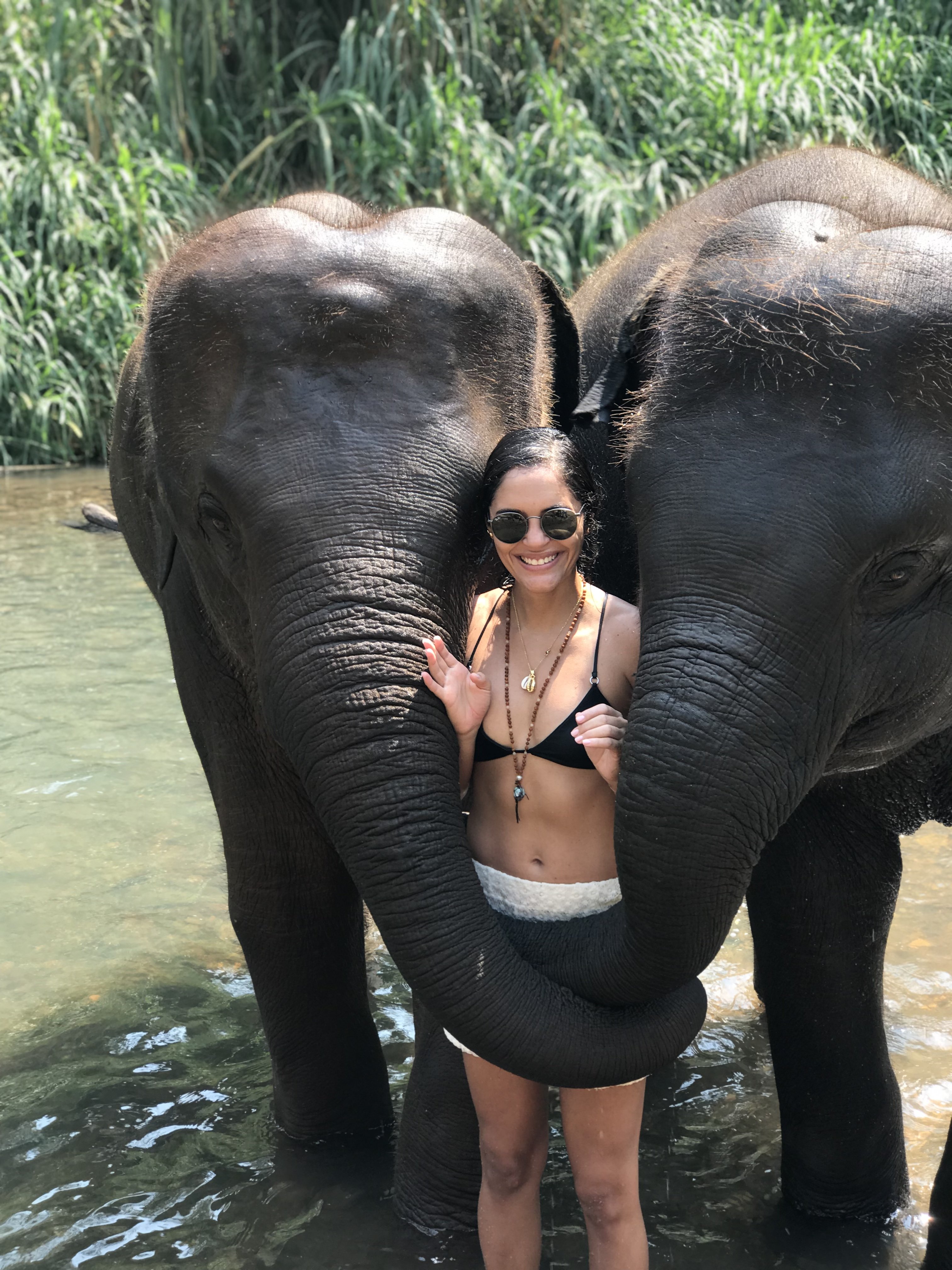 South East Asia Travel Guide for Solo Travelers
South East Asia as a Solo Traveler.
This was the second time to a completely new continent traveling by myself and every time it feels like the first. Same emotions rushing through my body. Feeling nervous but excited at the same time. A Feeling that I will never get over- that wanderlust feeling!
South East Asia has been on my bucket list for a long time now! I made it happen this April.
This plan started as a girl's trip with 6 of my friends that ended up being just me.
I'm telling you this because if you really want to do something… just do it! Even if the original plan falls through… even if no one else can do it with you! Take that leap and don't be scared.
5 countries in 3 weeks? Absolutely insane!
This is my South East Asia Travel Guide for Solo Travelers.
The first thing you need to know is that I won a giveaway from Kitkatdominicana and Emely Tours. Won my tickets from DR to New York and New York to Thailand. So that was already set!
Then I began to plan my South East Asia route finding the best domestic flights between the countries I wanted to visit.
App for Flights:
Flight app–

www.trip.com

– I used this app to get all my flights.
Tip: Start searching for flights at least 3 months before the date of your trip. The earlier the better in order to grab those deals.
As crazy as it may sound… Instagram and Google are my best tools when it comes to searching for places I want to visit.
Instagram- I created folders with the names of the countries I wished to explore and whenever I came across a photo from a cool place, I just saved it into one of those folders.
Google- More in-depth research on those specific places. Temples to visit, attractions, places to eat, monuments to see etc..
If, like me, you are picky and a first-time hostel guest, then you're going to have to read tons of reviews before hitting the jackpot. I literally spent days reading carefully through reviews before I decided to book one.
App for Hostels:
Hostel World-

www.hostelworld.com

– just type your destination and it will provide you with a list of all the Hostels available in that area. You can filter by newest, best reviews etc…
Tip: If you are a first-time solo traveler and also first timer at hostels, I would recommend staying in a four female dorm so you can get the hang of it before booking a different style of room.
Useful Apps for SE Asia Trip:
Currency XE- lets you convert the currency of the destination you are in, to your country's currency. This was my saving grace as I was constantly calculating to make sure I wasn't being over charged for things.
Tip: Don't change all your money at once! Try to do it day by day or at least a fair amount. Always exchange money when you arrive at your destination and if you don't spend all your money, change it before you head to the next country. Not all airports accept all type of currencies.
Happened to me and I still have some Vietnam Dongs and Cambodian Riels with me LOL.
ATMS: You will find many atms once you arrive in every airport and there are also around in town. Rates vary, but it also depends on your country's bank policy. I would recommend to have cash with you enough for a week so you don't have to go to an atm everyday.
Also, try to use local transport as much as possible. It's a great money saver and you'll learn more by traveling like a local.
Grab and/or GoJeck– This is the South East Asia version of UBER. I used it several times especially when I would arrive into a country really late night.

Maps.me– This is an offline map. You download the map of the country you will visit and use it whenever you don't have internet. Best app to explore any city. Very accurate and user friendly.
Thailand
Why I chose Thailand– it's not just a tropical paradise. I fell in love the moment I started seeing photos and videos of elephants on my Instagram and decided I wanted to give myself that birthday gift.
The first thing you must do is buy a sim card at the airport. I bought mine with the company AIS.
Sim card for 7 days with unlimited internet 250 baht= 7 USD
Many people say Bangkok is overrated and too touristy.
I totally understand why, but it is a city that you must visit at least once if you are ever in Thailand!
There are so many things going on in Bangkok.
I spent my time visiting my 5 days as many temples as I could as well as Chinatown. I really wanted to go to Chatuchak Market, but it only opens Saturdays and Sundays.
If you are in Bangkok during the weekend do not miss going to this market- it's a must!
Where to stay:
I stayed at Here Hostel which is 10 minutes away from the famous Khaosan Road where all the bars are located and walking distance from the city temples.
Highly recommend this Hostel. Very friendly atmosphere, nice pool and bar outside.
Here Hostel (3 nights) in a 6-female dormitory with shared bathroom. Breakfast included for 1,770 baht= 57 USD
Flew to Chiang Mai which is up north in Thailand for 2 days.
Flight from Bangkok to Chiang Mai (two way) with Thai Vietjet Air 56.95 USD
Chai Lai Orchid (2 nights) Riverside Room. Breakfast included for 80 USD
Places I visited in Bangkok:
Wat Pho

Wat Arun

The Grand Palace

Chinatown (took a ferry)

The Golden Buddha

Khaosan Road (bar area)

Asiatique The Riverfront (if you want to try different types of foods)

Ayyuthaya

Chiang Mai
Vietnam
Flew from Bangkok to Noi Bai airport (Hanoi) which is only an 1hr 50min flight.
Flight (One Way) with Vietjet for 110 USD.
Used GRAB app for a taxi to the Hostel as it was 40 minutes away.
Hanoi is a very hectic city.
Motorbikes on every corner and chaotic but at the same time, exotic and surprisingly not as overwhelming as Bangkok.
My original plan was to stay in Hanoi for 2 days and Hoi An for another 2.
But I had a change of plans at the last minute because I wasn't feeling it. So, I ended up staying a total of 3 days in Hanoi.
This time I didn't have much planned, I just wanted to let it flow.
I did however have one thing in mind…
To visit Halong Bay.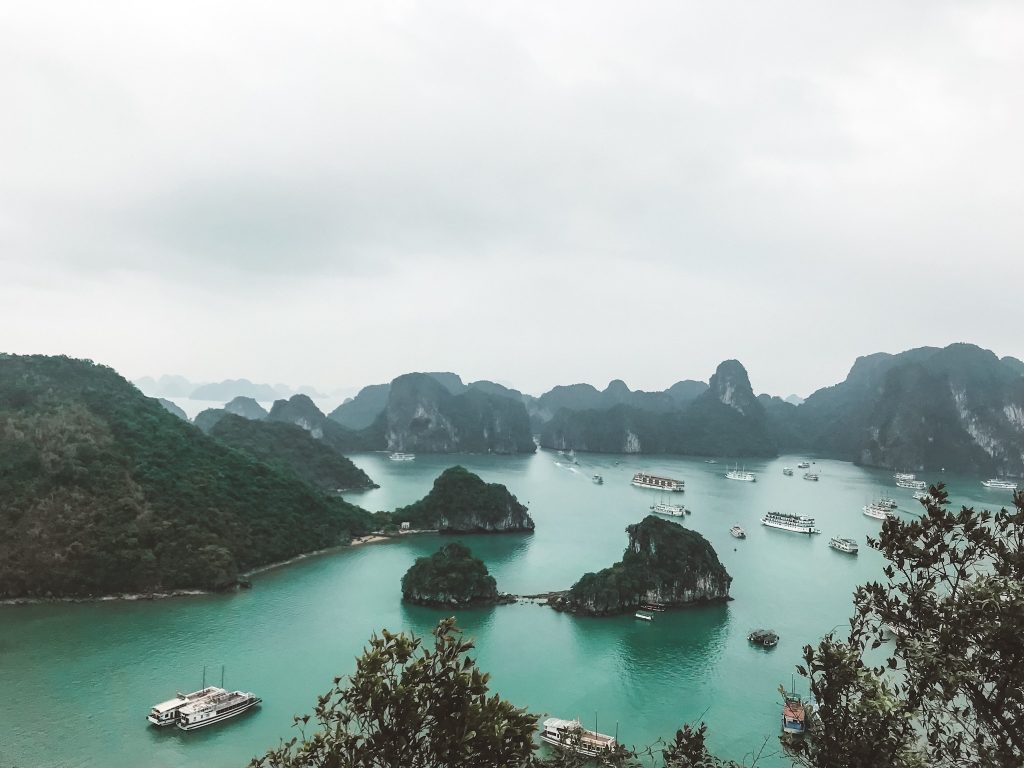 There are many tour operators around in every corner of the city and the Hostels/Hotels also offer these tours.
They just tend to be more expensive, so I recommend you look around like I did and check a few before booking one.
Halong Bay Tour for one full day lunch included for 33 USD.
The only downside of going on a tour is the fact you have so little time to enjoy the site at your own pace and they also take you to all the touristy spots.
Even the tourist traps to buy souvenirs.
I honestly tend to avoid tours and go on my own unless I meet other solo travelers, but unfortunately, I did not have a lot of time in Hanoi which is why I opted to go on this tour.
ANYWAY!!
Halong Bay is unbelievably beautiful- again, just too many tourists.
Tip: I would recommend going to Cat Ba Island which is also part of Halong bay and way less touristy (wish I knew this before).
Where to Stay:
Old Quarter View. Walking distance to all the main attractions. Free beers from 6pm- 6:30pm
The Hostel also offers free walking tours. Just need to sign a day before at the front desk.
Old Quarter View (3 nights) in a deluxe 4 female dorm with a private bathroom. Breakfast included for $33 USD.
Places I visited in Hanoi:
Train Street (main attraction- you can watch the train speed along the very narrow street, inches away from the homes and coffee shops)
Places to eat– just go around and find something local. There are so many options.
My friend and I just went to eat at random places where the locals would go and JACKPOT- the most delicious food I have ever tried!
Cambodia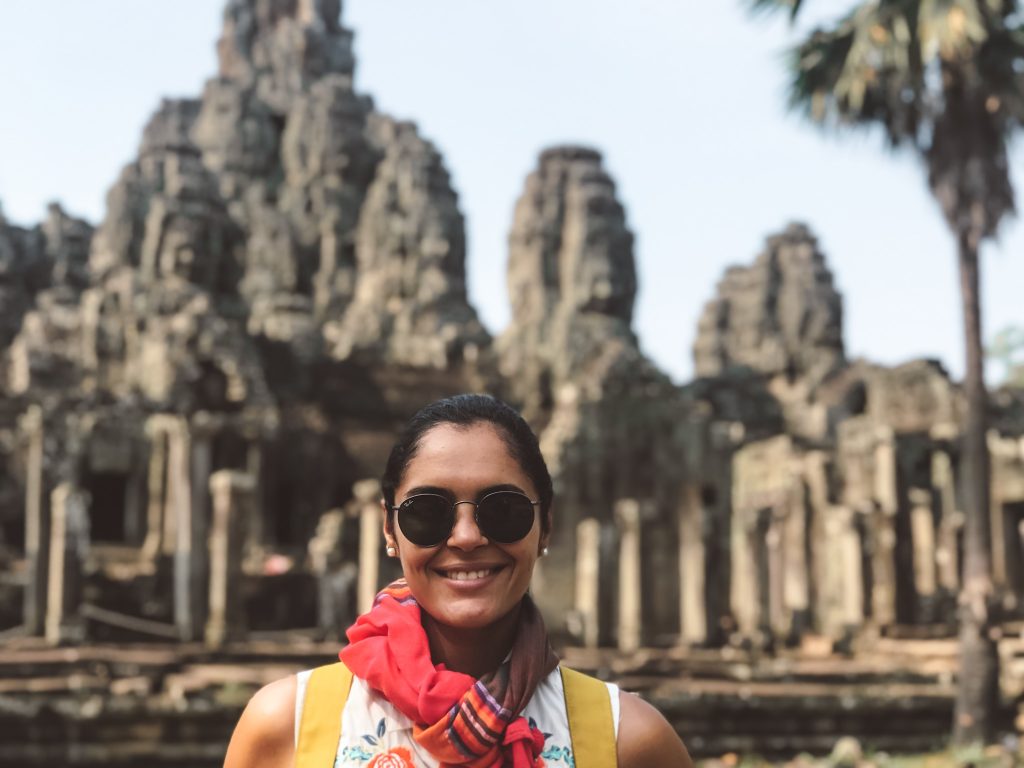 The moment I landed in Siem Reap, I felt the inviting energy of the city like a magic spell.
Flights from Hanoi to Siem Reap (One Way) with Vietjet for 95 USD
I arrived on the last day of their New Year's festivities (bummer).
Got a taxi from the airport to the hostel as I got in late at night and didn't want to spend too much time looking for a tuk tuk.
The taxi dropped me off just 3 minutes away from the hostel because the streets where we had to cross were full of people.
Didn't mind as he dropped me off where the Night Market began forcing me to cross the market myself which was great!
My plan for the next 3 days was to absorb as much history as I could.
I think I did a good job at that.
Explored the city with another solo traveler I met at the hostel.
Siem Reap is not that big so it's easily doable.
The only issue was the weather. April is a very hot month in Cambodia. A lot of sweat during those days.
Make sure to take a reusable bottle of water with you everywhere you go to stay hydrated!
Cambodia accepts US dollars which is a huge plus even though the prices everywhere you go are labeled in Cambodian Riel.
The massages were like 2 USD, by the way, so feel free to pamper yourself as much as possible with these prices!!
Where to eat:
Food and drinks are very cheap- everything in general is so cheap that I found every other place I went too EXPENSIVE! (Even though it probably wasn't)
The main attraction in Siem Reap is Angkor Wat.
I took a sunrise tour from the hostel with other travelers.
Total cost with tour guide included 12 USD.
Angkor Wat is one of the largest monuments in the world and you will not be able to explore it in one day.
Tickets cost 37 USD for one full day, 62 USD for a 3-day pass and 72 USD for a week pass.
If you are staying for more than a week in Cambodia, I would recommend buying the 3-day pass.
Where to eat:
The Night Market is full of restaurants but very touristy. If you want to eat as the locals do, then just walk around and you will find many streets food vendors (this is where I ate- trying street food).
Where to stay:
I stayed at Onederz Hostel Siem Reap.
Located next to the night market and in the center of the city- where you can walk everywhere.
The hostel was very nice and has a pool on the rooftop. They also offer many different tours at a really good price, like the sunset cycling tour!
Bonus– Happy Hour every day from 4pm – 8pm with Draft beers as low as 0.75 USD (unbelievable).
Onederz Hostel Siem Reap (3nights) in a 4-female dormitory with shared bathroom. Breakfast included for 27 USD.
Places I visited in Siem Reap:
Night Market at Pub Street
Bali
Second time visiting and I am still not tired of its charm.
The people, the food, the temples… its good energy keeps attracting me to come here again and again like a magnet.
Flight booked through www.skyscanner.com from Cambodia to Bali (One Way) with Cambodia Angkor & Malaysia Air for 217 USD
Every time I have the chance to visit South East Asia I will always stop in Bali. You just must!
One thing to keep in mind, though – you shouldn't take Uber or Grab.
There are signs that prohibits this as it is not accepted by the local taxis.
Where to stay:
Booked for 2 days the Hotel Puri Suksma Ubud through www.expedia.com which is just a 15-minute walk from Arts Market in Ubud.
Hotel Puri Suksma. Queen size bedroom overlooking the pool with a balcony. Breakfast included for 27 USD.
For the next 3 days, I stayed at Puri Garden Hotel and hostel.
This was more expensive but worth it.
I highly recommend it because of its atmosphere and location. Friendly staff, and the rooms are amazingly decorated.
They have different activities so that you can mingle with the rest of the guests and even a cinema where they showcase movies with free popcorn.
I booked it through www.booking.com
Puri Garden Hotel and Hostel in a 4 Female bedroom (3 nights). Breakfast included for 69 USD.
Places I visited in Bali:
Mt Batur sunrise tour (booked the tour with someone on the streets as the prices in the hotels are very expensive)
Ubud Art Market

Wanagiri Hidden Hills

Handara Gate

Pura Ulun Danu Beratan Temple
Where to eat:
Ubud is full of many small, gorgeous cafes. There are so many options for all type of eaters.
Just try not eating around the touristy areas such as the Art Market, because they are overrated.
Go and explore or even ask a local where to eat!
A place I fell in love for its variety of vegan food was Sage restaurant. Really recommend it.
Singapore
They say Singapore is like New York City on steroids.
It's mind-blowing how true this is.
The architecture is unbelievably amazing and I'm still in shock with how organized everything is. Especially their means of transport.
Flight from Bali to Singapore (One Way) with Air Asia 56 USD.
The first day I arrived I signed into a free photography walking tour which I found on the app 'couch surfing'.
You were required to take a camera and invite other travelers who were around the area.
Excellent idea as I met other people and a German girl who I ended up exploring the city with the next day.
We explored the Marina Bay area taking pictures and getting to know each other.
We saw the light show from the Marina Bay Sands Hotels and at the end of the night we ended at Lau Pau Sat, a place where there is a great variety of food vendors.
**Heads up**- Singapore is very expensive compared to the other south east countries I visited previously. I was really happy this was my last stop!
Where to Stay:
Hipster city Hostel (2 nights) with breakfast included for 110 USD (yes very expensive compared to the rest of the hostels I had stayed during this trip).
Perfect location. 5 minutes from the subway and it's located in an area where there are many options to eat.
Where to eat:
Everywhere you go is expensive so I would recommend asking locals where the best places are!
Places I visited:
Marina Bay area (including the mall)
Lau Pau Sat

Clarke Quay (where all the bars are located)
Flight from Singapore to Bangkok (One Way) with Jetstar Asia $89 USD
End of my South East Asia Trip…
Conclusion
Each country had its own charm, different kinds of food, and different history… but they all had something in common- great people and good energy.
Which is the reason I will definitely come back again.
The highlight from this trip was all the amazing solo travelers I met along the way. I connected with all of them. Had such a great time getting to know each one of them and their unique stories.
Thank You guys for the moments we spent together. You all have a special place in my heart.
At the end of the day, yes, you are traveling by yourself, but you'll start meeting new people who can and will become lifelong friends.
Go and start planning your next solo travel trip!
"Travel is Life"
Below are some pictures from this extraodinary trip;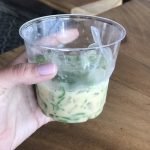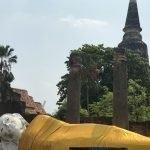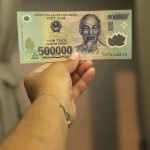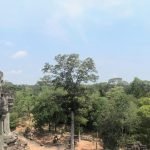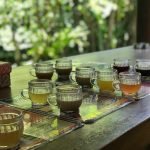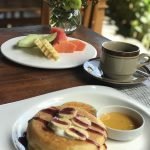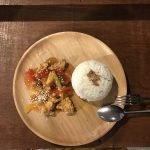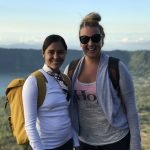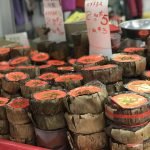 "Create Good Karma"