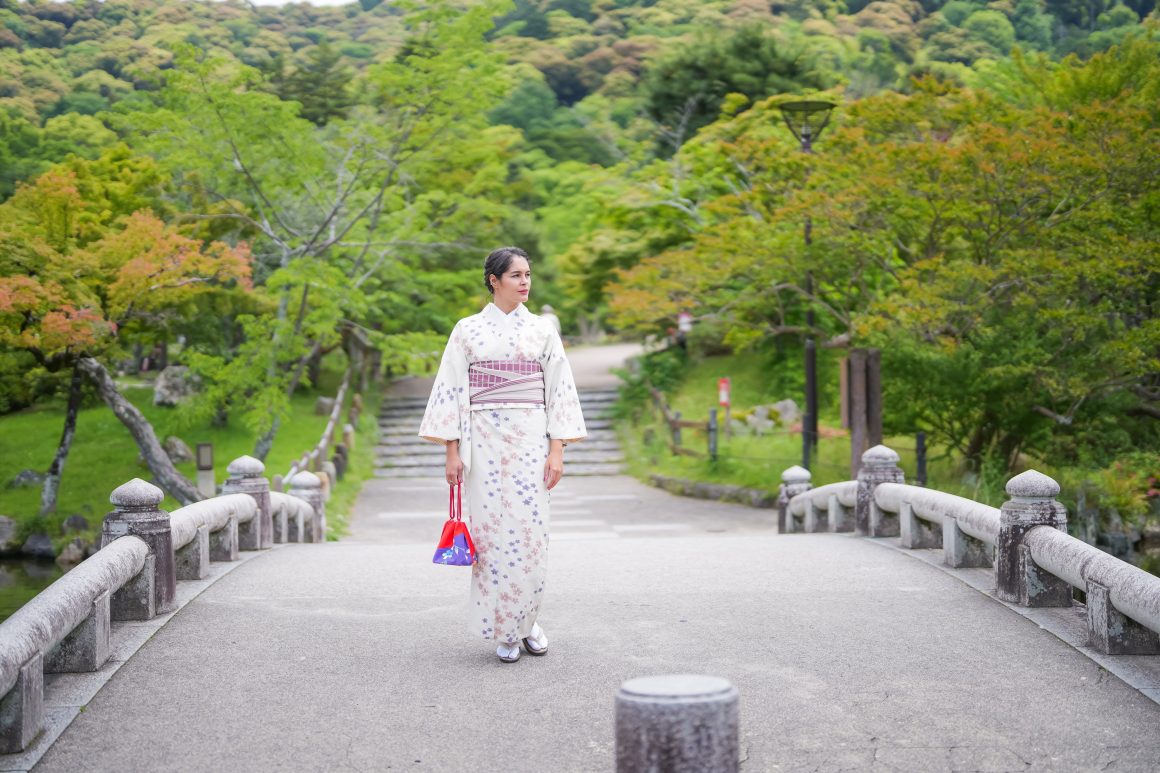 The Ultimate 11 Day Japan Itinerary Guide for First Timers
Thinking of traveling to Japan but don't know where to start? I going to share my Ultimate 11 day Japan Itinerary Guide for first timers and how to get the most of out of it. 11 days in Japan is fairly enough time if its your first time, although you will want to come back for more. Feel free to use this 11 day Japan itinerary guide to help you plan your next adventure.
I started planning this trip at the beginning of march and started traveling on May 8th. After spending a lot of time researching, even creating an excel which included flights, costs, hotels and activities I think I did good for my first time in Japan. My recommendation for you is to do your own research even though this guide can also help you.
11 Days in Japan: A First-timers Japan Itinerary
My itinerary covers Tokyo, Kyoto, Mt fuji, Osaka and Sapporo. I didn't want to add more as I had limited time and wanted to fit as much as possible. My rookie mistake was trying to fit everything on this trip. I will share why further below.
Days 1-5: Tokyo 

Days 5-6: Mt Fuji

Days 6-8: Sapporo

Days 8-10: Kyoto

Day 10: Osaka

Day 11: Tokyo
Japan Travel Essentials
Before traveling you should make a list of what to pack, this way you will take only the essential. It is also a good idea to create a folder in your phone with all the apps you will use. I would recommend to learn some basic phrases from the country you are visiting, the people will always appreciate that.
Useful Apps
Not every country uses uber so check what kind of transportation they use before arriving. These are the apps I used during my time in Japan which I found very useful.
Didi: is like the Japanese uber for taxis.
DeepL: a translator app which you can take a picture of anything and it translates it to your language.
Airalo: is another useful app if you need internet, you can buy unlimited wifi before arriving to your destination and for the a good price.
Klook: is a website like getyourguide and you can buy your JR Pass through them.
Japan Official Travel App: you can find useful tourist information and transportation guides.
Be sure to check if you need any VISA to enter the country. I didn't need a visa, but I did have to create an account on their website Visit Japan Web. This website is an online service for arrival procedures such as immigration, customs and also Tax-free shopping service.
Staying Connected in Japan
Airalo is not compatible with all iPhones, check before buying it. Mine wasn't compatible so I had to buy my Pocket Wifi online. Make sure you click on the right airport for the pick up.
Once you pay they send you an email with all the information and where to pick it up. It comes with a manual and the exchange at the airport is fairly easy and quick.
Safety in Japan
I felt safe everywhere I went during my time in Japan. I was on my phone all the time using google maps and never felt insecure while walking with it nor checking my purse thinking of pickpockets. Despite that you should always be aware of your surroundings specially if you're going out during late night as in any other country. However, Japan is pretty safe for all type of travelers; solo travelers, traveling with families, in groups, etc.
There are 'women only' wagon on each train, which is very interesting as I had never seen that before. This is to make women feel who area traveling alone feel more safe when taking the train, even though I felt ok traveling on the other sections.
The streets on Japan are very clean. There are no trash bins, yet you don't see any garbage laying around. You cannot eat on the streets just on designated areas, and if you do eat or drink please take your trash with you until you arrive where you are staying to throw it away.
Best time to Visit Japan
I went in May after the golden week, which was perfect as it wasn't as crowed as I have read it gets. The weather was good, it rained for a day but other than that it was nice all the time. My initial plan was to travel during Cherry Blossom but after many research I concluded it wasn't the best plan as I don't like to be around many crowded places plus everything is more expensive during that time.
Tip: if planning when to visit I would recommend either February, March or May (after the golden week is over). The golden week is a Japanese national holiday celebrated usually at the end of April beginning of may. All workers get one week off. If you thought Japan is normally crowded, you can now imagine how it gets during this golden week. Everything gets sold out quickly, hotels are doubled the price and transportation tickets are hard to get. You can expect huge crowds in every tourist spot.
September and October are good months to visit too, good weather and you can also witness the marvelous autumn foliage.
Is Japan as Expensive as people say
This is the million dollar question people are always asking me. It actually depends on your budget and what type of traveller you are. If you are not going to splurge yourself shopping, eating in 3 Micheline star restaurants or going out clubbing then I would say it's not really that expensive as you might think.
I had a budget overall and I did go over, because I spent more than I thought in South Korea, which was my final destination after Japan. I recommend you to have a budget and stick to it and put a bit more as an extra.
Food and drinks are not expensive. For example water bottles cost less than 2 dollars and an average mid-range dinner could cost you $20 usd. There are 7 eleven stores in literally every corner of Japan with good prices. You can eat in small family owned restaurants and skip clubbing like I also did.
11 day Japan Trip cost
Just to give you a slight idea for hotel accommodations in Japan I spent $820 usd (this was split by two as I travelled with a friend). For the JR Railway Pass it cost me $221.69 usd and $220 usd for activities.
Transportation
Getting around Japan is fairly easy. Every train station have signs both in Japanese and English, but it gets confusing sometimes. Don't be afraid because there are security guards in every station willing to help you if you're lost. Even if they don't speak English they will always find a way to help you, so just ask for help!
You can't eat on trains unless you're on the bullet train. There are signs to tell you to refrain from talking and to have your phone on silent mode. These are their rules and as a conscious tourist we should all abide to them.
JR Railway Pass
This was very complicated for me because I would always read many mixed reviews on this topic. My recommendation by experience; get it if you are going to spend more time outside Tokyo, traveling long distances, if not don't get it.
Note: The JR Pass will increase by 70% its price starting in October. For more information check Klook they have updated info and also tips on how to beat that increase.
JR price- $221.69 and I bought mine through a third party called Klook. As I was heading to LA for a day, I had them ship it to the address were I was staying.
It comes with a free guide to help you set it. You have to order your pass before you enter Japan, you can't do it once there. They send you an 'exchange order', which you then have to exchange it for the real pass upon arrival. You can also buy it through their website JR PASS. Just do your research and buy it were you think is best for you.
Tip: the JR doesn't work for every train lines nor on some private trains.
The passes are available for 7, 14 or 21 days. There's two types; the ordinary and the green pass, which is first class. I got the ordinary one, which cost me $221.69 usd.
Remember to activate your pass the day you will use it. Even though my trip was 10 days, my pass was for 7 days, so I had to calculate which day I was going to start using it, I activated it on day 5.
Buy your JR PASS here
Accommodation in Tokyo
I spent the first four days in Tokyo trying to explore as much as possible. After researching  where to stay I decided for Asakusa and it was the best decision. The neighborhood is quiet, historic, Senso-ji temple is just a few blocks from the hotel and the train station is just two corners away.
We stayed at the Asakusa View Hotel and got a room with a view to the Tokyo Tower. It cost us $1,020 usd for the 4 nights. If you stay here ask to stay in a higher floor and a non smoking room.
Days 1-4 in Tokyo
Tokyo is one of the most enticing city I have ever been to. My plan was to stay the first 4 nights here trying to explore as much a possible. After the last day in Osaka we were going to come back for a night before heading back to the airport.
We stayed in Asakusa which was a train station away from Shibuya area. After we unpacked and rested for a bit we went to Kabukicho area and Shinjuku. We visited Shinjuku's famous cat sign and the Golden Gai area which is full of small restaurants and pubs. Walking around we found a small restaurant to have dinner (everything was in Japanese) but the waiter helped us order what we wanted and it was the best ramen I had ever tried.
Other areas we explored during our days in Tokyo was the shopping district of Ginza. If you go to Ginza try to visit Uniqlo which is where the the biggest store is located. We also explored Harajuku, Yoyogi Park, Ueno- Ameyoko Shopping District where you will find many thrift shops, Akihabara- a buzzing shopping area where you will find all kind of electronics and Shibuya- one of the most iconic and busy area, full of bars, restaurants, shops and a lot of neon signs.
We went go karting, which is a must. I booked it through Monkey Kart and it cost me $110 usd. It's an hour drive activity and they take you around Shinjuku, Shibuya and Harajuku. Be sure to book two month in advance because it gets sold out quickly and you have to have an international drivers license.
Transportation in Tokyo
We bought an IC card which is a card you can get at any train station or 7-eleven. There are two types, the Pasmo and Suica, we got the Suica card. You can add money to the card and even use it to buy stuff at any convenience store. They are valid to be used on any subway and Jr lines. Plus you can stay with it as a souvenir from Japan.
Food and Drink in Tokyo
I don't eat seafood which is a pity as Japan is the place to eat delicious seafood, however they're plenty of options for everybody. I did end up eating a lot of ramen, noddles and Gyoza. The food there is very good, specially the ramen. You can find vegetarian options, all kind of seafood and even western fast foods chains.
Other highlights was eating at Gyukatsu Motomura in Shibuya. There are two but we went to the one which is smaller, they only seat 8 people inside. The food was delicious and you get to cook it by yourself. Go early and prepare mentally to wait in line, we had to wait for almost two hours in line while it was raining, but it was worth it.
As per drinking, there are tons of bars everywhere, specially in Shibuya area. I would recommend going to Golden Gai which is where many locals go, you will find many small pubs and the ambience is nice. We would always have a local beer in any small local pub we would find on our way back to the hotel. I always like to have hands on local experiences which is why I tend to eat or drink where locals go instead of the touristy areas.
Days 5-6 Mt Fuji
One of the main highlights of the trip was being able to witness Mt Fuji in person. You can go as a day trip from Tokyo, but we decided to stay there for a night to experience staying at a traditional Ryokan. We took the train from Tokyo straight to Mt fuji area using the JR pass as we had activated for this day onwards.
We stayed at this Ryokan which had the most amazing view anybody can ask for and we paid $124 usd for one night. Imagine yourself waking up to the view of Mt fuji! This was our view during our stay there, the only downside was not staying for another day. The host was very helpful and kind, she showed us around and she also arranged with one of the staff to take us the next morning to the train station.
If you're staying for more than a day you can rent bicycle and wander around the lake which is nearby. It is a very small town and very cozy just be sure to know how to get back as google maps doesn't really work well there.
The next day we visited Mt Fuji, the climb up was a bit strenuous to be honest but it was all worth it. The view was magnificent, we were very lucky that we had clear sky that day and were able to see the mountain in its glory. We got there at 9am and already around 10 am there were quite a lot of people climbing up. If you are going to visit try to go as early as you can before all the tour buses arrive because it can get really packed at the top.
Days 6-8 Sapporo
This was definitely a don't, not because of the place but we should have used those two days to explore more of Tokyo. I wanted to do as much as possible and therefore we couldn't appreciate more time at the places we visited. We got there by plane which cost us 40usd one way.
Our initial plan was to go to Sapporo to visit the Unkai Terrace. To our surprise it is only open from 5:30am to 7:30am and you have to be a Hotel guest, which we didn't know. We took a two hours train in vain not knowing this information. With spare time in hands before the next train, we spent it enjoying a bit of the countryside until it was time to take the train back to the city.
We stayed at Ibis Styles Sapporo. The location was great, close to train station and also the centre of the city. We paid $155.56 usd for two nights.
After we came back from the countryside we visited the Sapporo TV Tower which was a great place to view the city from atop. We paid around 7usd. Sapporo during the night reminded me of Times Square but in steroids, bars, karaokes everywhere and many people going out partying. The center is very loud, it was more like Shibuya and less quieter as I thought.
Our flight back to Tokyo cost us $80 usd one way per person.
Days 8-11 Kyoto
Once we arrived to Tokyo station we took the train to Kyoto. We stayed at Hotel M"s Plus Shijo for three nights. It wasn't bad, the rooms were small but there was not much do around the area.
We got to the hotel late so we just rested and planned where we were going the following day. After checking on airbnb platform for experiences we decided to hire a photographer to take some professional photos. The next morning we went to Fushimi Inari Temple, we had some photos taken there. It was pretty fast, we didn't really enjoyed the place as the it got packed really quickly. Our plan was to go back after we were finished with the photoshoot but that didn't happened.
Next we headed to a park in Gion. We decided to rent a Kimono and have that full Japanese experience. The whole experience at the shop was amazing. They help you pick your kimono, next you head upstairs to put it on and to get your hair and makeup done if you wish. Note; you cannot film once you're upstairs because it's a whole process to put the kimono on. It was a great experience overall which I would recommend. If you would like to book this photographer, he's name is Matt and you can find him on Instagram.
We explored a bit of Gion, the famous Geisha district. If your lucky enough you can see Geishas walking, but unfortunately we didn't see any. If you're a coffee lover be sure to visit the Starbucks in Gion which is the world's first Starbucks in a traditional Japanese house with tatami seating. We didn't go in because the area got ver crowed and it was really hot.
Afterwards we headed to Arashima Forrest, it took us around 30mins by train. There weren't many tourist but it was getting dark by the time we arrived. We explored the area quick and then headed back to the Hotel.
My recommendation is not to visit those three places all in one day. You won't have enough time to enjoy them. It gets packed so you have to get there early and have patience to see everything. I would do just two sites per day. For example; Fushimi Inari and Gion in a day and then Arashima Forrest another day as this located further away. Kyoto is full of ancient temples and rich culture so take your take exploring an getting to know its history.
The last day we went for a day trip to Osaka. It was raining but that didn't stop the multitude of tourist to visit the area. We explored Shinsaibashi-suji Shopping Arcade which is a 600 meters long area covered in shops and small restaurants. If you want to go shopping this is the place, there's second hand kimono shops, souvenir and thrift stores.
We also strolled around Dotombori with its famous Glico sign. It's a very busy street with a canal running through the middle, full of shops and food stands with many neon signs. It is a dining, entertainment, shopping district and if you're staying in Kyoto for more days be sure to visit Dotombori during the night, it is very colorful with all the neon signs.
Day 11 Tokyo
We took a train from Kyoto straight to Tokyo to get there on time for the Sumo Tournament. This was another highlight from our trip. It was such a coincidence that while googling I came across that there was going to be a National Sumo Tournament in Tokyo during that week.
It was a whole process to get the tickets due to the time difference from my country and Japan. They opened a slot online at a specific time for everybody to buy their tickets which would get sold out quickly so you had to be quick. I bought mine at this website here; Sumo tickets and it was easy. Once you pay, they send you an email with your  purchase details, order number and where to retrieve your tickets on the day of the event.
It was such an exhilarating experience being able to witness this important sport for the Japanese culture. The ticket cost me $51 usd per person and it doesn't include anything, you have to buy food and drinks at the stadium.
This was our last day in Tokyo, after the Sumo tournament we took a train towards our hotel close to Narita airport. We stayed at Toyoko Inn Narita Airport and we paid $70 usd. Breakfast is included and there's a free shuttle to the airport.
Mistakes during this trip
As I wanted to cover as much as possible my itinerary was very tight. What would I have done differently?
I would have skipped Sapporo and added one more day to Mt fuji and another to Tokyo.
I would have been more flexible with my itinerary in terms of activities. Sometimes we try to visit as many places we can and we don't enjoy them to the fullest.
I would have exchanged my money at the airport and not at the atm at 7-eleven, because at the end the difference wasn't that much.
I would have booked a walking tour in Gion and learn more of the area and history.
I would have booked an experience through Airbnb on Sake or how to make Ramen.
Overall, Japan is a fascinating country that needs to be visit at least once. From its futuristic vibes to ancient temples, shrines and magnificent nature. Japan has it all, no wonder everybody raves so much about this country. There's so much to see and experience that 11 days doesn't give you enough time but it can give a you a taste of this amazing country and its culture. I really loved my trip and I can say that I will visit again some day.
Hope this guide helps you plan your trip to Japan and have a great time like I did!